Don't Ask!!!!
I didn't intend to review my 2015 blogs;  after all, for various reasons, I didn't  write as many personal posts as I'd have liked to. Much of the year  I've  only  reviewed books for authors and read,enjoyed and shared interesting post from lots of  other bloggers. But, foolishly I mentioned this to Barb Taub who promptly challenged me to produce something of my own before the end of the year. 
Having read quite a few blogs about posts that gained a lot of comments in 2015 from various talented bloggers as terry tyler, smorgasbord, sue vincent, hughsviewsandnews.com, I decided I should make the effort and show a few of my own that attracted some attention. However, I should add that this is pure indulgence on my part and in no way suggests these are the blogs that got loads of comments. .
So, in no particular order:
I was getting a little overwhelmed with the blogging world and wanted to get off the treadmill for a breather. I'd been trying too hard. Hugh's post made sense. This did receive quite a lot of  response.
Posted throughout May & June:
My series of interviews with my fellow Honno authors. This was a round  up of them all. I hope you enjoy reading them again as much as I did.
http://www.judithbarrow.co.uk/hats-off-to-honno/
All these authors' books are available at http://www.honno.co.uk
Posted in June:
This next is not actually mine; it belongs to one of my students, Alan Roberts, who attends  one of my creative writing classes under Pembrokeshire Lifelong Learning:  http://bit.ly/1mpJ8SF. We were all in hysterics by the time he'd finished reading it out. He agreed I could share it and it was well received in the blogging world.
http://www.judithbarrow.co.uk/double-take-or-why-never-to-send-a-husband-shopping/
Posted in July
The 40s returned to Bishop's Palace Lamphey again this year. This was a Cadw Event where I had a book signing and was another event (much like Yanks Back in Saddleworth http://www.ww2events.co.uk – where I've held workshops and signed books over the lasy five years)  when I dressed in forties clothes and looked like my mother! The Welsh Tommies carry out events all throughout Britain on a purely voluntary basis to raise funds for various charities. 
http://www.judithbarrow.co.uk/a-cadw-event-the-40s-returned-to-bishops-palace-lamphey-again-this-year-and-i-was-there/
Posted in September.
This post was about our move to Pembrokeshire, West Wales,, now thirty-nine years ago; a blind leap of faith but one of the best moves we ever made in our lives. These are two of husband's photographs. I keep nagging him to have a website – he says they're not good enough!!
http://www.judithbarrow.co.uk/we-moved-a-husbands-point-of-view-in-1978/
Posted in August:
One of my favourite places to have a book-signing – our local pharmacy in Kilgetty. They stock my books and I've had five events here so far. The staff are great and we have plenty of laughs. Earlier on this year I sold books to four sales reps who came in to get orders from the pharmacy – they had no joy but they went out carrying copies of  Pattern of Shadow
s
!
http://www.judithbarrow.co.uk/wheres-the-most-unusual-place-you've-had-a-book-signing/
Also posted in September:
On a more serious note, sorry,  was this post; This is my Mum. Mum has Alzeimers and is completely bedridden. We were told in October that she had only hours to live. She has existed in a semi- conscious state since then. It's heartbreaking. But I had a lot of contacts about this post, one way and another and just needed and wanted to add it.
http://www.judithbarrow.co.uk/this-is-my-mum/
Posted in October: 
This was to say thanks to the authors who helped to make the Tenby Book Fair such a success. And to my fellow organisers of the Book Fair, Thorne Moore http://www.thornemoore.co.uk/ and Alex Martin  http://amzn.to/1Co3ItD. Many thanks to Janet Thomas, Editor of Firefly Press, http://www.fireflypress.co.uk/ who  donated the books for the children's competition. And to the committee members for providing the refreshments at the Book Fair.  
http://www.judithbarrow.co.uk/a-round-up-of-events-at-the-2015-tenby-arts-festival-19th-september-26th-september-starting-with-a-brass-band-and-a-book-fair/
I have been offline at various times over the last three months. this was after the first five weeks. It was a small post of appreciation for a lot of people who shared and posted on my behalf.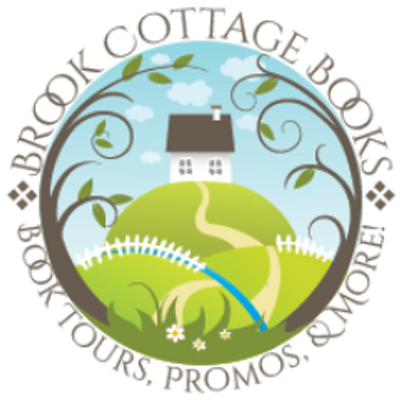 There were so many  I wanted to thank. Among them are fellow writers and bloggers: Olga: https://twitter.com/OlgaNM7 Jenny: https://twitter.com/JennyBurnley1  Christoph: https://twitter.com/CFFBooks @ColleenChesebro    Georgia: https://twitter.com/GeorgiaRoseBook Mary:https://twitter.com/marysmithwriter Linda:https://twitter.com/lindaabbott55?lang=en-gb  Cathy:https://twitter.com/CathyRy Alison: https://twitter.com/Alison_WiIliams Hugh: https://twitter.com/RobertHughes05. Colleen: silverthreading.   If I missed anyone, many apologies
http://www.judithbarrow.co.uk/a-small-thank-you/
Posted in June:
And so to my last post. And the first of a series I intend to carry on with in 2016.
It 's one I called" Tales of Our Holiday Lets. Or … Is it Really Worth it? Or … Tales of the Unexpected!"
Well, yes it is worth it – we love it,  despite the unexpected.Having a holiday apartment attached to our house has brought us many friends; visitors who return year after year in the summer to enjoy the lovely Pembrokeshire coastline and all the other attractions this part of West Wales offers. We love seeing them again. And we are fortunate to meet many new people as well. But there have been downsides. Or should I say, occasions that made us think again about sharing our home
 Such as the vicar!
http://www.judithbarrow.co.uk/tales-of-our-holiday-lets-or-is-it-really-worth-it-or-tales-of-the-unexpected/
Hope you enjoyed this selection  of my posts – as I said at the beginning – pure indulgence on my part. Thanks for reading them. Jx