Barb Taub
Thank you Book Barbarian for listing One Way Fare as today's deal!
I'm thrilled to see so many people downloading their free book.
Have you gotten your copy yet?
One Way Fare
by Barb Taub & Hannah Taub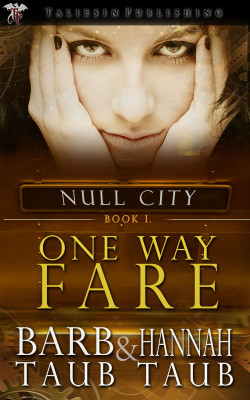 Superpowers suck. If you just want to live a normal life, Null City is only a Metro ride away. After one day there, imps become baristas, and hellhounds become poodles. Demons settle down, become parents, join the PTA, and worry about their taxes.
Null City is the only sanctuary for Gaby Parker and Leila Rice, two young women confronting cataclysmic forces waging an unseen war between Heaven and Hell. Gaby and her younger brother and sister are already targets in the war that cost their parents' lives. Should they forsake the powers that complete their souls and flee to Null City? Meanwhile, Leila has inherited a French chateau, a mysterious legacy, and…
View original post 70 more words