Today I want to introduce Alex Askaroff. When I was researching for the background of The Heart Stone https://bit.ly/3kOpZYO, and needed to know the technical details for the manufacturing of sewing machines, I knew there was only one person to contact. The man who knows all is Alex. As the emails flew back and forth ( and I wondered how long it would be before he became fed up with my constant and often boring – I'm sure – questions), I realised that there seemed to be nothing he didn't know. Eventually – and being a naturally nosy woman – I asked him how he knew so much. And would he write a post about it. So, I was thrilled when he said okay. And here it is!
Over to you, Alex...
I was born in the latter half of the 1950's in the busy bomb-blitzed seaside town of Eastbourne, on the South Coast of England. Rubble still lay in places from the 11,000 or so buildings damaged by Nazi planes. At the port of Newhaven, along the road, the old fort still had the empty shells and cartridges scattered around its gun emplacements.
My father was a proud Russian, born in Moscow on the first official day of the Russian revolution, in 1917, not a good start. His life seemed to be dramatic from then on. He was smuggled out of the country as a child to his mother in Paris. Some 30 years later (and two lifetimes of experiences by his tales) he settled in the quaint seaside resort of Eastbourne. After WW2 he had heard the call for men and brought his young Austrian partner to Britain to make his fortune. A spell in the 1950's London smog led him to the clean seaside air of Eastbourne. Here he brought up six strapping lads who were the plague of the neighbourhood.
I had grown up with a passion for Britain and it became clear why! While I had a half-Russian father and a half-Austrian mother, I also had deep British roots running right back to Anglo Saxon England. My mum's family was a real surprise. As it turned out I was as local as could be with my roots leading back to Victorian Eastbourne, the very place my dad was drawn to in the 1950's!
My great grandfather was Stanley Carr Boulter, barrister and founder of the Law Debenture, he married Helen D'Oyly Carte of the London Savoy Theatre and Savoy Hotel Empire. My great grandfather, four times along, was the British Dramatist James Robinson Planché, the most prolific playwright of the Victorian era and great friends with Charles Dickens and Arthur Conan Doyle. His dad was a personal friend of King George III. The best bit for me was discovering Matilda Planche, my great, great granny who later became the prolific author Mrs Henry Mackarness. Over 40 of her books are still in print!
So how did I get into manufacturing? Well the truth is I never got out of it! Mum was a skilled Viennese seamstress and broke! She had a wonderful design ability, inventing such things as the pushchair Raincape and other products like the Top'n'Tail, a changing-mat that a baby could not roll off. These items were first used around Britain, then the world, and all originally made by mum and dad.
The family business became the largest manufacturer of baby goods in Europe, supplying every baby shop in the country. At the huge factory the stairwells were lined with patents of mum's great ideas. Baby goods that were produced in their thousands every week were shipped to the four corners of the world.
For decades the names Simplantex and Premiere Baby were synonymous with the best you could buy for your baby We were supplying the rich and famous, film stars and royalty alike. Silver Cross products were lined with our goods. Harrods would place special orders for special people and even more special babies. It was a real thrill to see Princess Diana carrying our future King in one of our handmade Palm Leaf baskets, and with the rights to such toys as Beatrix Potter, no home was without our merchandise.
Dad talked me out of my dream of becoming a doctor and I undertook a four-year engineering course (which would be far more useful for his machinery problems at the factory). When I started in the family business I had the best of the best teach me everything from mass production and sewing circles to sewing machine repair.
I was the first of the six boys to officially join the family firm that I had grown up in, initially working downstairs with the cutters in the cutting room, where cloth was laid by huge automatic machines rolling up and down all day. Dad eventually retired and mum had a go at running the business but then Nik, my older brother arrived at the factory gates and everything changed. His influence quadrupled sales in a few years, he was like dad on Red Bull, flying around the world, (even on Concorde) bringing back big orders. Suddenly we had machinist stretched along the South Coast with vans collecting and delivering goods. In the factory, noise and commotion was everywhere with rows of sewing girls, cutters and packers. Lorries loaded and unloaded all day every day and we all worked like mad from dusk till dawn. It was around this time that I made an amazing observation. My life was disappearing!
Let me try to explain. Ten years or so had passed in a blur. I was suddenly in my early 30's. I had eaten, slept and even dreamt about work. It was an all-consuming passion. A thousand deadlines on a thousand products, (we had over 2,600 items on our prices lists). What was happening outside of my immediate circle was irrelevant. I was unable to measure time. Most weeks, or months, even years, were the same. Rush, rush, rush. When I had my revelation, it hit me like a ton of bricks. Work was silently and efficiently stealing my life!
I decided to leave the family firm, throw caution to the wind and start out on my own. I had spent a lifetime in the manufacturing business and I hoped that there were people out there looking for my expertise. One day I parked my new company BMW in the yard and walked the three miles home, never to return.
I started my own sewing machine business and never looked back. I even bought roses so that I could smell them when I got home. How funny!
I suddenly had the time to play with my kids before they went to school and help them with homework later. In 1991, I became a Master Craftsman as I practised my trade around Sussex. During my travels I came across people that had wonderful stories to tell. At last I was ready to listen. My first great story was from an old dear who personally knew Rudyard Kipling! I knew these tales had to be captured before they were lost forever. I needed to write a book!
I'll tell you a funny thing. When I started to put pen to paper no one could have ever imagined what would happen next! Every person that I spoke to advised me that writing a book full of 'old dears' reminiscences was a dangerous game. Lots of time and money invested and little reward. Out of the thousands who try only a handful make it. How wrong they all were! Now that's a lesson for every budding author, ignore yourself at your peril.
My first book sold out so fast that I had hundreds of pre-paid orders for the second edition before I could get them printed. And don't forget this was in a time when people had to write a letter, enclose a cheque and post it with faith! If only I could have bottled the printers face when I asked for another print run!
And so my world turned. I used my expertise in manufacturing and passion for sewing machines to earn a living and in my spare moments I put pen to paper. Now with 25 books under my belt and seven No1 New releases on Amazon it seems almost normal. My Sewalot Site: https://sewalot.com/ for antique sewing machines is the No1 of its kind on the planet. It connects me with countless enthusiasts all over the world and even the odd TV appearance.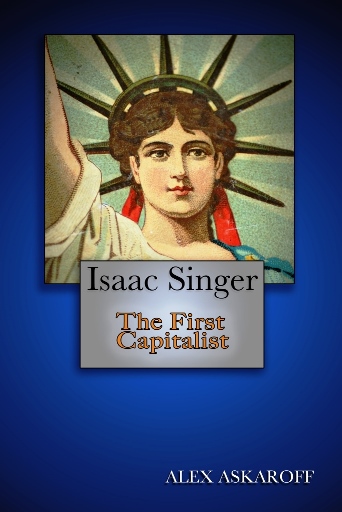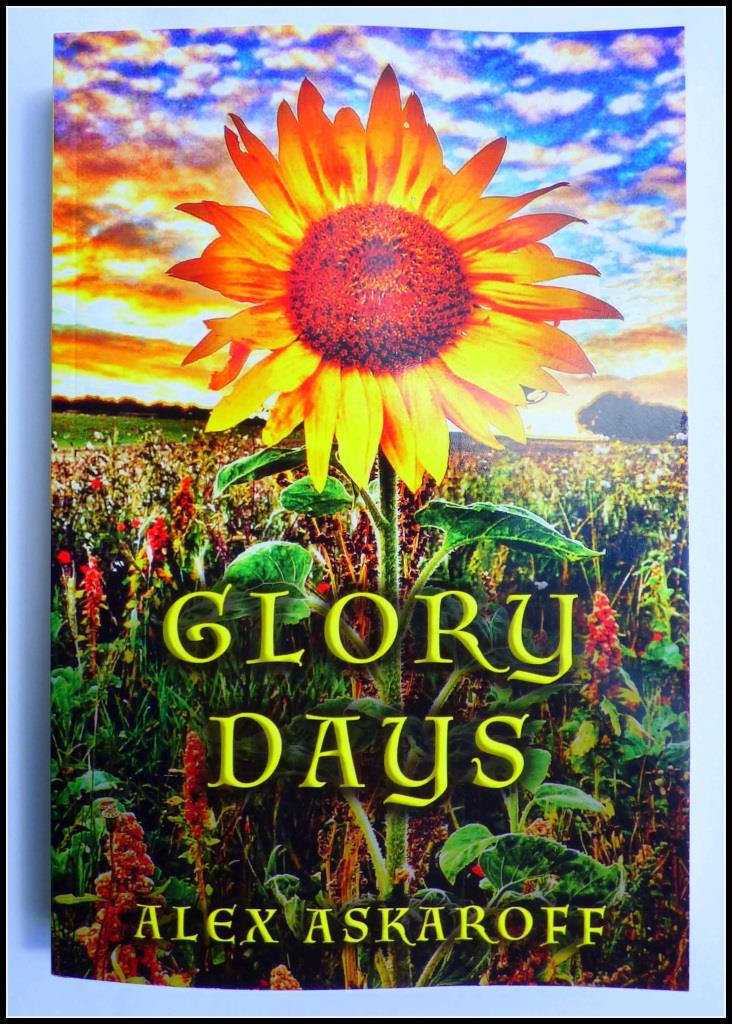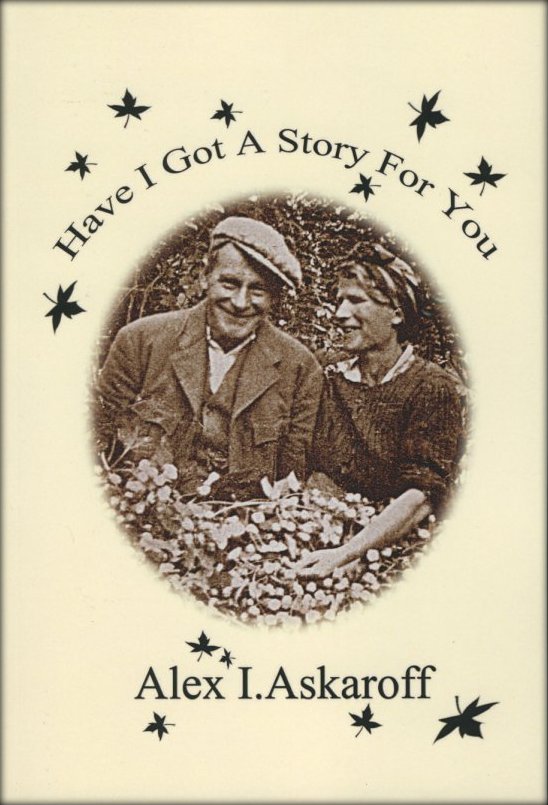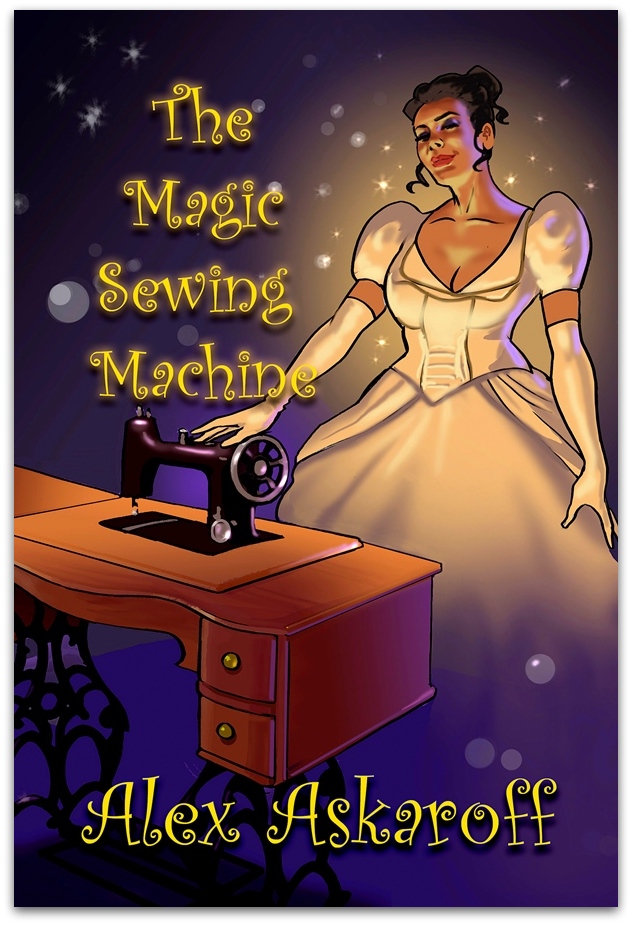 A Tiny taste of Alex's books.
So what's the secret? I'll tell you just like my dad told me when I moaned about becoming a sewing machine engineer. It's so simple, learn to love your job! Yep that's it. You have to really work at it, but the second you crack it, you will never work another day in your life!
Links to Alex Askaroff:
Amazon: https://amzn.to/2UKWHQ6
YouTube: https://bit.ly/3pQkInk
http://www.sewalot.com: https://bit.ly/3kVT7xm
https://judithbarrowblog.com/
https://twitter.com/judithbarrow77
https://www.facebook.com/judith.barrow.3
https://www.honno.co.uk/authors/b/judith-barrow/
https://www.amazon.co.uk/Judith-Barrow/e/B0043RZJV6